Today, 15th of May, we have been fortunate to see 2 presentations from our very experienced members.


1st speaker was Ellie. She has given us an Educational about how to welcome onto the stage. She has given us the example and demonstrated every piece of advice given. This presentation was one of the rare jewels that has given the audience something to work on.
The key points were to shift the attention of the audience to the speaker introduced via:
– Leading the speaker to the lectern while finishing handshake.
– Standing 45 degrees to the speaker while waiting at the back of the stage
– Walking behind the speaker when leaving the stage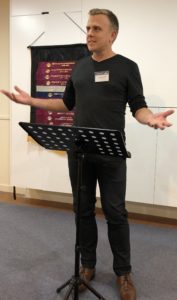 Next up was Tim, who has performed a reading of the "The Oratorical Speech" from the  Interpretive reading manual. Tim is actively progressing towards becoming a Distinguished Toastmaster and we can't wait to see it happen.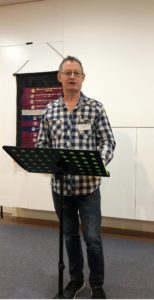 Our Toastmaster for the meeting was our Distinguished Toastmaster Gary, who has run a great meeting that everyone has thoroughly enjoyed.

Richard has performed Table Topics Master role for the 1st time and has done an amazing job. He has brought a box of antique goodies for us to talk about. Philipp was one of the speakers and it was great to see him back from his travels.
See you next week!:)