Our Toastmasters were in fine form this week with everyone putting forward a great effort.  One of our newest members, Maya, got things underway as our Toastmaster – even though it was Maya's first time as Toastmaster, although you wouldn't have known, she had things a running smoothly from the beginning.
First up she introduced our speakers.
Jennifer was first up with her captivating speech 'What happens in Vegas'.  We were wowed with whirlwind of stories from what sounded like an adventurous trip to Vegas.  There were bright lights, fabulous accommodation and of course, gambling, but just a little.  Thanks for sharing a great speech Jennifer.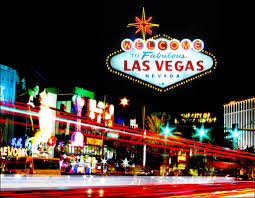 Next up was JP, who regaled us with a story from his youth, 'A reluctant playa'.  The story told of a 14-year old out to have some fun at the roller skating rink with mates and the girls.  However things didn't quite go to plan.  There was hot weather, wasps and butter…Excellent share JP.
To take us though our impromptu delights for the evening was David.  David presented each of our speakers with a certificate of which they had to give a 2-3min acceptance speech.  Off the cuff.  Excellent.

First he brought up Dave who was presented with the award for being the 'Best Santa Clause Impersonator'.  Dave was most excited, he thanked all those who helped his dream become reality, Mrs Clause and the Elves.  It wasn't until then that we discovered that he was not an impersonator, he was in fact the real Santa Clause… Many members spent  the rest of the night coming to terms with there new found reality.
Next was Ade who was awarded a certificate for 'Best Wedding Cake Decorator'.  We were told of Ade's great skills when it came to decorating cakes, especially wedding cakes.  In fact in the 2 or so minutes she spoke for, she managed to promote her services to a level where she now has cakes on back order.
Lastly, was Kathy who was given the award for 'Best Pet Food Tester'.  This turned out to be the perfect topic for Kathy, who, this coming weeks will be giving a speech on how she only have a small percent of her ability to taste.  With our appetite wet (see what I did there) we cant wait to hear her speech next week.
Well done to everyone who spoke and to our evaluators who helped us improve just that little bit more this week.
Big thanks and congrats to Maya for her first time effort as Toastmaster. She performed her role superbly.

I would like to finish up by quoting our evenings Toastmaster, Maya.  "When someone speaks well in our club, we all share the credit"
See you next time!
Thinking about checking out Toastmasters?
Pop along and try us out, it costs nothing and you can see Toastmasters at all levels in full swing.
See our contact page for details on where to find us.