Tonight we had a shortened meeting so that we could all head out for social drinks afterwards. Nick was a first-time Toastmaster for the evening, and he did an amazing job.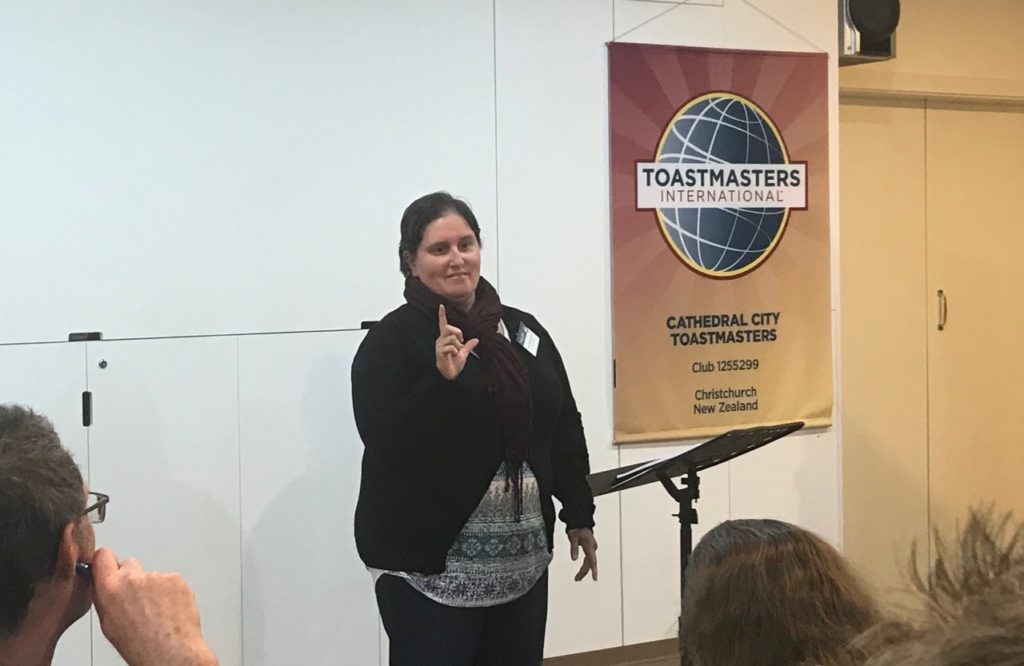 The first speaker was Diane, who kept us up-to-date with her job hunt. The good news is… she has a new job at a preschool! Diane knows how to present her stories in an entertaining way, and we were all thrilled with the happy ending to her speech.
The second speaker was Ellie, who put in an Oscar-winning performance as she related her own struggles of dealing with teenagers to an ancient story of a famous Chieftain and his wayward son. Ellie pulled out every trick in the book to present the engaging story, from vocal variety to hand gestures and even wiping away fake tears!
The table topics were handled by Eva, who asked lucky participants to imagine and discuss various scenarios. For example, Sanna was asked to talk about what she thinks of the education system. The topics were all thought-provoking and everyone had a great time.
With no supper break, we were straight into evaluations from Sanna, Dave Brierley, Jessica and Ade. Our newest member, Callum, was the timer.
In other news, JP competed in the International Speech contest at the Division Conference at the weekend and got 3rd place. Well done!