THE PROVEN WAY TO BECOME A BETTER SPEAKER
What's in it for you?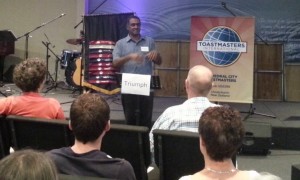 Toastmasters will give you the skills and confidence you need to effectively express yourself in any situation. Whether you are a professional, student, stay-at-home parent or retiree, Toastmasters is the most efficient, enjoyable and affordable way of gaining great communication skills. By learning to effectively formulate and express your ideas, you open an entirely new world of possibilities. You'll be more persuasive and confident when giving presentations, and you'll improve your one-on-one dealings with others.
How does it work?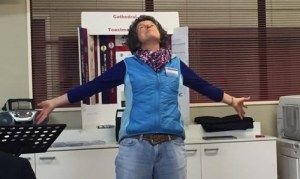 Don't worry! Everyone in a Toastmasters meeting was once at the level you are now. The environment is friendly and supportive, and the self-paced program allows you to build confidence with each speaking assignment. And you'll love the applause! Constructive evaluation is the heart of the Toastmasters program. Each time you give a prepared speech, an evaluator will point out strengths and suggest improvements. At first you'll be applauded for your effort; later you'll be applauded for your skill.
CREATING LEADERS
Leaders are good communicators.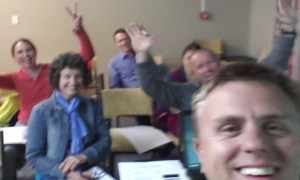 Leadership is the art of persuading others to do what you wish to be done. To do so, you need to communicate, and you need to work as a team. In Toastmasters, you'll do both. And you'll find out how to vary your approach to suit the needs of different people, be they the audience for a speech, the committee for a fundraiser, or the members of your family.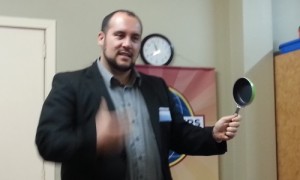 Don't delay!
Become the speaker and leader you want to be. Confident, charismatic leaders weren't born that way. As you progress in Toastmasters, you'll get to practice your skills by organizing and conducting meetings and motivating others to help you. Become a better negotiator. Gain trust. Sharpen your management skills. Inspire your team. Be decisive!
Next steps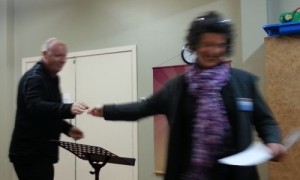 Read about our club president's toastmaster journey here and imagine how your story might turn out.  Take a look at some of our meeting recaps for an idea of what goes on week to week at Cathedral City.  When you're ready, drop us email here or come along to our next Tuesday meeting.
"No one can cheat you out of ultimate success but yourself."

– RALPH WALDO EMERSON