It has been another fun meeting at Cathedral City Toastmasters Club today. We have had 2 amazing speeches presented by Amanda and Nick, Toastmasters Promise from Richard and an Educational from one of the founders of our club – Ellie.
The Toastmaster for the meeting was Gary who was giving out Bu-kay's to some of the club members who try their best ensure that Cathedral City is one of the best club's in Christchurch. This is a brilliant new tradition to show each other some appreciation.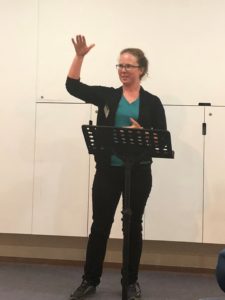 1st up was Amanda with her amazing Ice Breaker speech, she shared with us her story full of adventure, outdoor activities and dreams.  We are happy to have Amanda with us for a few months until it's time for her to travel to her next destination. What an enthusiastic person.
Next up was Nick with his very interesting PowerPoint presentation about the value of the feedback and importance of the honesty when giving it. He quoted a great phrase we 1st heard from one of our new member's Philipp: "Germans are too honest to be nice, Kiwi's are too nice, to be honest".
After the break, we have had our newest member Richard to give his Toasmaster's promise. Richard has only with our for few weeks but we can already see the confidence in his speaking abilities coming through.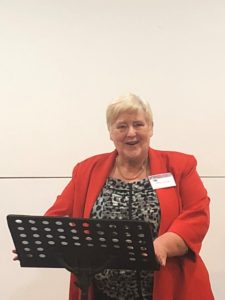 Next up was Ellie –  one of the founders of our Club. Ellie has shared the depth of her experience about giving evaluations with us and everybody has had a go at it well. It was amazing to hear the story of the test speaker Kahu who shared with us the depth of his ancestry.
We then have had Tables Topics by Jonathan, our president, who stepped in the last minute and have done a great job. He came up with very challenging topics for the speakers. The Evaluators were Kahu and Jonathan and table topics evaluator was Jane. Our Timer was Philipp who did an outstanding job of keeping us all on time.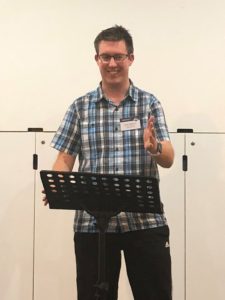 Our General Evaluator Dave has given this meeting an excellent and fun evaluation. It's great to see the busiest  Officer of our club back to taking on roles and having fun with it.
See you all next Tuesday,20th of March at 7:00 for Area Speech Contest