What a super fun night we had this week.
Our Toastmaster for the evening Gary was in fine form, with humour and quick wit he made the evening flow with seamless ease.
Sam was our Grammarian, giving it a go for the first time. Nice one mate!
He introduced us to the word, Logorrhoea.
Definition:
noun
1. pathologically incoherent, repetitious speech.
2. incessant or compulsive talkativeness; wearisome volubility.
Then our first speaker for the night was Ade, and she had a doozie to share with us. Well not so much a doozie, but more Gobbledegook.
She spoke about the way technology is becoming more complex all the different names it affords, things like Facebook, Twitter and Instagram making it more confusing.
While there were things that she didn't quite understand she is still confident in her ability to communicate and get the job done!
Now for someone reading this you may think this sounded like a strictly business presentation. I was a speech that had us laughing and giggling. Im sure some of it was at our own confusion  we face with modern day technology and communication.
Great speech Ade!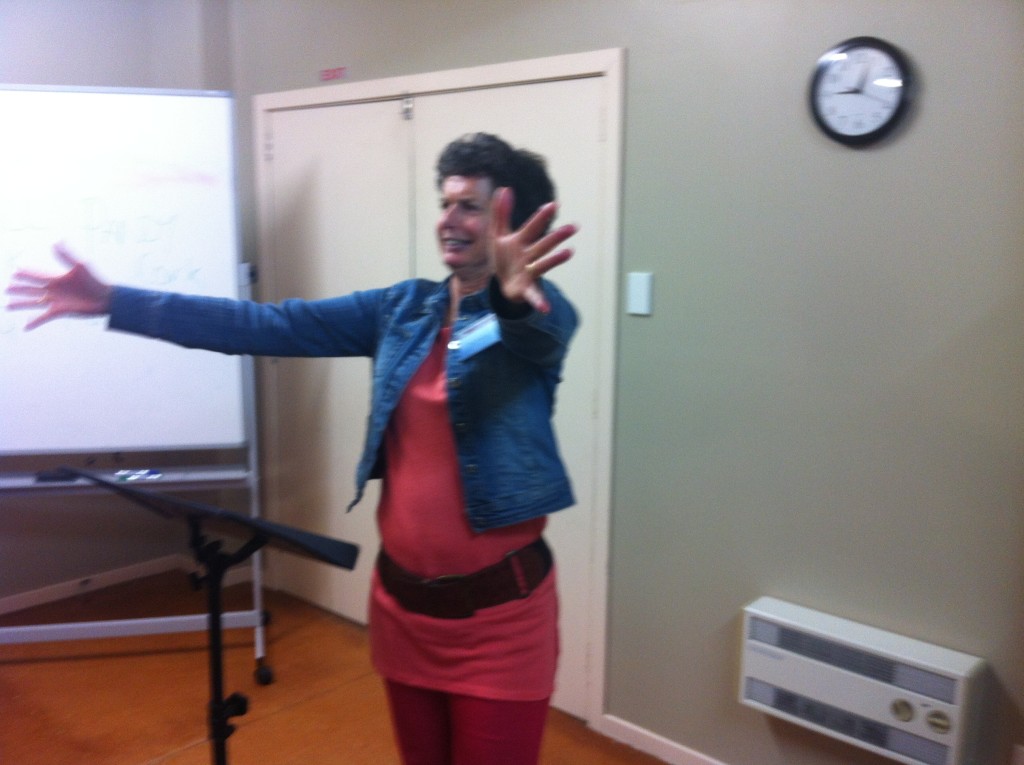 Next up was Matt to tell us about the time he won a trip to Sydney, courtesy of Disney.
We were told of the business class lifestyle of a high rolling Disney fan boy. With flash hotels and guided tours.
But through it all, we could tell it hadn't changed him, he still preferred his Pizza and McDonalds and had post holiday blues like the rest of us.
Very entertaining Matt.
We then had JP up as Table Topics Master.
He enlightened us with some Irish slang, being St. Patrick's Day and all.First up was Kathy telling us about the Irish word Gatch, which was actually an acronym for Green Apples To Childrens Hospital. We heard all about her giving nature and how she loves to spend her time giving green apples.Next was Wayne telling us about the word stall, which means the same thing as is does in english it seems… To stall. There were some great humour moments thrown in as well.Third up was Been telling us about the word Feek, and how it means Farming-Geek. He regaled us with the time he was a hacker and started seeing an Irish girl who was in fact a feek. To this day I can't tell is he was telling the truth or not…Sam was up next describing to us what a Mog was, turns out a Mog is a maggot, at first is was going to be a cat or small child but seems he was talking about a maggot.
Lastly was Dave who gave us a lesson in fishing trips and Guinness, whilst teaching us about the special cork used only for Guinness, otherwise known as a Pandy Cork. Who knew.
Excellent job to everyone who spoke this week.
See you next week, ta be sure.