This second to the last meeting of this Toastmaster year we have decided to run Speakathon as to give those members who are close to the completion of their projects to finish their manuals and paths off in the current year.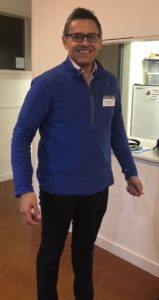 1st up was Kahu with his speech " Legal stuff for 1st home buyers". Spoke about the importance of the requesting building report as part of the due diligence for the purchase of the residential property. If anybody needs a Solicitor for the purchase/sale of their new home, feel free to contact Kahu(above) as having a Solicitor is the essential part of the purchase/sale of the residential property.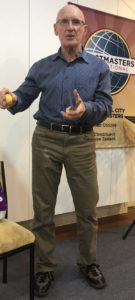 The 2nd speaker was Mike with his speech "Life Hacks". Mike spoke and has actually shown us various useful gadgets that he uses around his house that are life savers. Mike(above) could just about run a TV commercial as everybody wanted to have "one" of those things Mike was presenting us.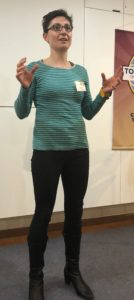 The 3rd speaker was Fiona with her speech "Survive or thrive". Fiona spoke about the importance of self-awareness and recognizing individual's strengths and weaknesses and using those appropriately to face life's challenges.
The 4th speaker was Philipp with his speech "You don't need a cool hat to start an adventure". Philipp(above) was originally born in Germany and has recently been on an adventure in the desert. He has spoken about the ups and downs of his adventure and how he has safely returned home.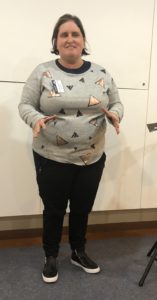 The 5th speaker was Diane(above) who told us all about Shingles, the same virus as the one responsible for chicken pox, how it looks like and do's and don'ts for the people who have it.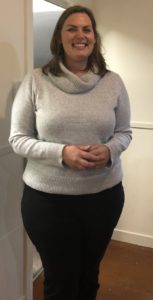 The 6th speaker was Tamson(above) our newest member with her 1st The Icebreaker speech titled "even pigs can fly". She told us about her home country- South Africa, the ups and downs in her life and her journey to NZ.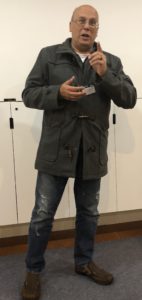 The 7th speaker was David B(above) who spoke about ageism in NZ workplaces and how hard it is to find a job for older professionals. He is take up a job in Sydney, Australia as they are certainly in need for NZ people with vast professional and life experiences.

The last speaker for the day was Tim(above) with a project from the interpretive reading manual. This was his last speech and he's now onto receiving his Advanced Communicator Gold award in a couple of weeks.
Everybody has also enjoyed the nibbles during the break to celebrate the end of the Toastmasters year and completed projects!
It has been a great and different meeting. See you all next week! 🙂