Another fantastic evening at Cathedral City Toastmasters, this time fronted by Toastmaster Sanna and including two prepared speeches from Khurram and Gary.
Khurram took us into the world of Social Comparison Theory, a well researched speech which traversed the history of how we've grown to compare ourselves to one another. "It can become an unending race" argued Khurram, fueled by jealousy, anger and self-enhancement.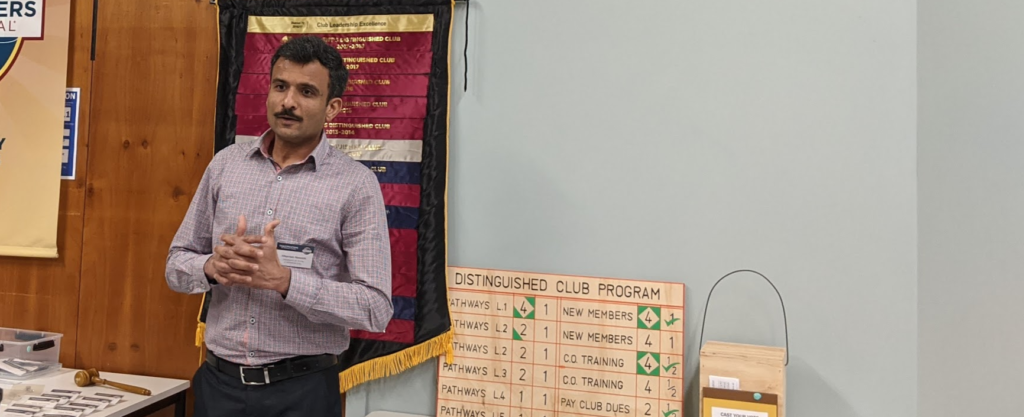 Kicking off a new project tonight was Gary with a short speech "Special event project plan". Gary laid out the club's plans to celebrate its 10th anniversary this October. We look forward to hearing his next installment after the event.
Table-topics with Diane was a laugh-fest, with participants charged with the task of selling random household items to the audience. Of particular mention was Matt's reference to the famous "Pinacolada trees of Africa" as he pitched a tube of high-end hand moisturizer to the group.
Another fantastic evening, thank you to all involved.