Tonight's meeting was run by Tim, one of our most experienced Toastmasters. With 2 speeches and a whopping 11 table topics, it was certainly an entertaining evening!
The prepared speeches were delivered by Carl and Jessica who both did amazingly well. Carl spoke about his journey of giving up smoking, and Jessica discussed some of the finer detail of tax law. Both speeches were well thought out and presented, and it's always great to have such an interesting variety in speech topics!
The table topics were handled by David K, who was tasked with making sure every single person in the audience (who didn't have a speaking role) got up and gave the topics a go. This meant we had 11 people give a short speech, and they were asked to explain why they have chosen to live in a certain place. Examples included: the moon, next door to a nuclear power plant, and a swamp. Good work everyone!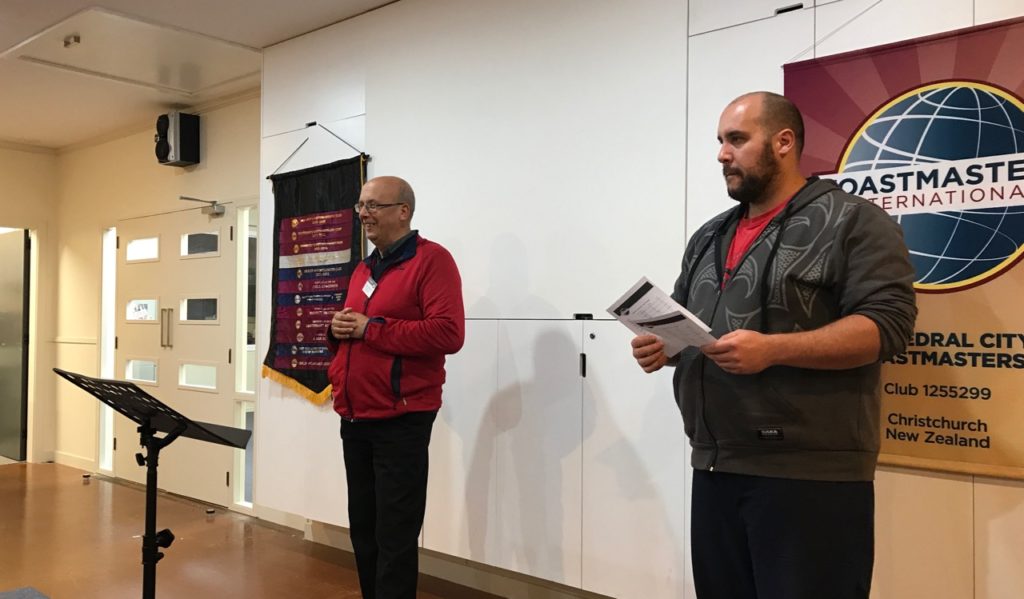 After the supper break we had evaluations from Jan, Callum, Dave B and JP (who shared the table topics evaluation), and Ellie. The timer was Eva who stepped in at the last minute.