With JP in the hot-seat, this evening came with plenty of laughs and a few surprises too.  A neat personal touch was the way he shared several of his recent writings all throughout the evening, providing the basis for a very reflective meeting.  Thank you for reading these tonight JP.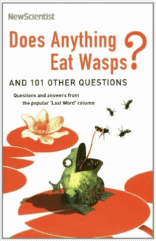 Reading from "Does anything eat wasps", was David K with his bard "No more moon".  This hilarious text was clearly based on solid science, as it discussed the repercussions of the moon suddenly vanishing from the earth's orbit – very clever.  David applied all his accumulated speaking skills to the task, with the result being and engaging and entertaining speech.
Giving his 5th Competent Communicator Speech tonight, with project #7 'Research your topic' was Matt with "Lungs that suck".  Supported by diagrams, this informative speech presented the biological mechanisms and causes behind Asthma before discussing more social aspects, including a very personal account of its effects.  Evaluator Gary was thrilled with Matt's presentation, commenting specifically on Matt's effort for the project, and the way he had applied his learnings from other projects.  Congratulations on reaching this half-way point in the Competent Communicator manual Matt!

"New ways forward" was an independent speech from Janet, a wholehearted presentation on the role of parents with children.  "I want to share with you why parenting is so important" began Janet before building up a strong metaphor for parenting, based around performing centre-stage with children observing from the wings.  With reference to "Parenting in a Peaceful world" by Robin Grille, Janet discussed the evolution of parenting, with a particular emphasis on the last 40 years.  Janet described the importance of the absorbent first 7 years of a child's life and how we need to both parent and teach in new ways to support this.  This was an engaging, incredibly effective and appropriate speech.  Congratulations Janet.

In his first ever Tabletopics master role was the very capable Sam H with a challenge based around dreams.  Dave Y was dreaming of being chased and David B had mechanical trouble with his first car.  Jane was in a cold sweat over public speaking naked and Paul was completely lost in a nightmare!  Steve was soaring through the skies and Vida failing a test before JP wrapped it up dreaming of metaphorically falling direction-less.
Thank you all for another great evening!