It was an interesting night at Cathedral City Toastmasters, with Jan taking on hosting duties and speaking about the wonders of springtime.
First up was Constance who gave an emotional speech about the terrible conditions pigs are placed under on farms. Constance went in to specific details of how the pigs are treated and her speech was incredibly powerful and moving. Well done Constance.
Next up was Dave Young who took us through a lengthy presentation on the wonders of the new Pathways system that is coming to Toastmasters clubs all over the world. Dave explained what the new system was designed for and how it all worked, and included a Q&A session at the end. It was all very informative but also quite daunting!
The speeches tonight took up the entire meeting so we had no time for a Tabletopics sessions, but evaluations were handled by Nick and Kahu, with Jane standing in as timer.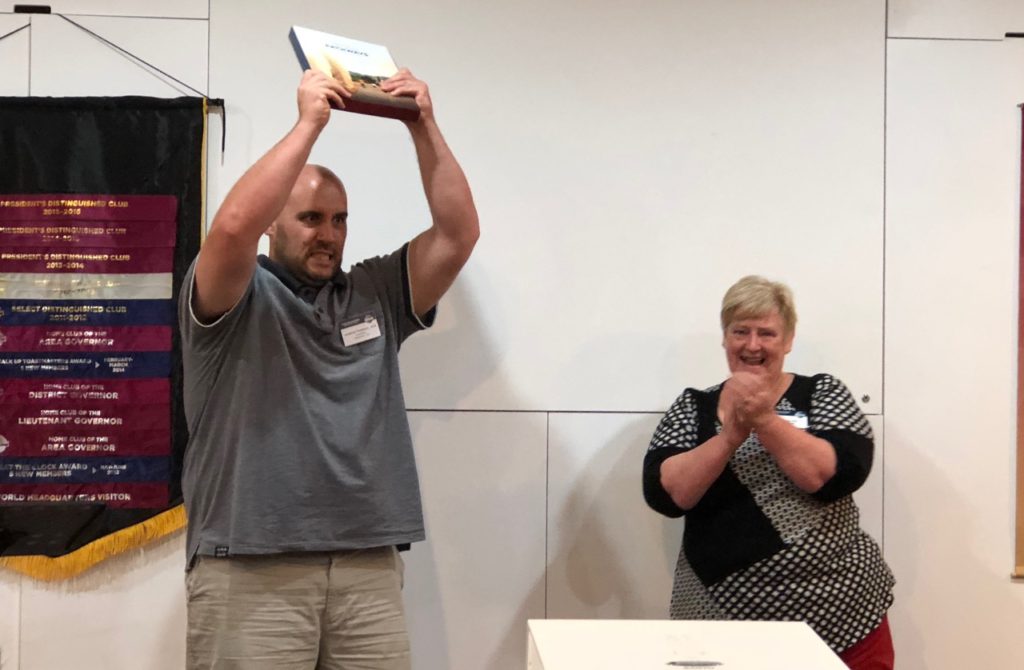 At the end of the meeting we had 2 special presentations. First was Ellie presenting JP with our very own Pathways info pack.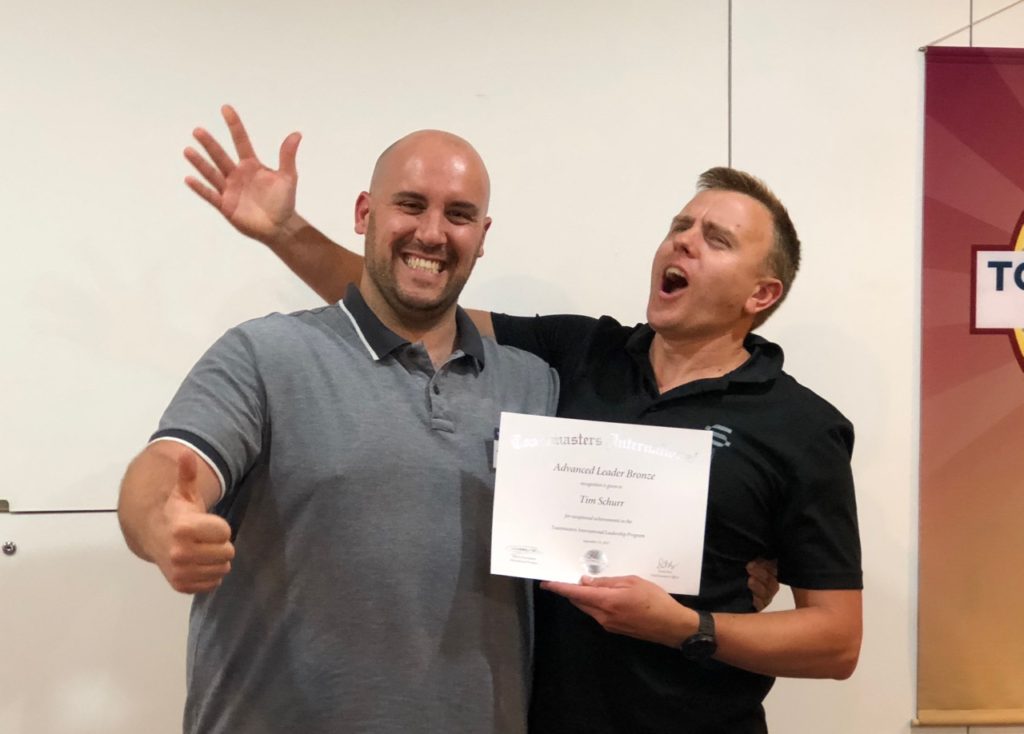 And finally we had Tim being presented with the Advanced Leader Bronze award!