We have had another fun evening at Cathedral City Toastmasters on 27th of March.
Our Sgt at Arms David has opened the meeting with humor and enthusiasm and the Toastmaster for the evening, Diane, has done an excellent job with leading this meeting.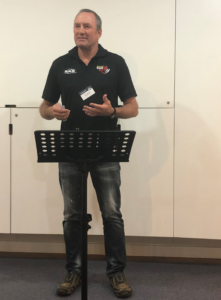 Our 1st speaker, Rick, has now started his Toastmaster's journey and presented his 1st speech – The Icebreaker. He has certainly taken a very brave approach with asking his workmates for feedback about his personality and he has certainly received and shared some of it with us this evening. It was outstanding 1st speech and it was a pleasure to get to know Rick.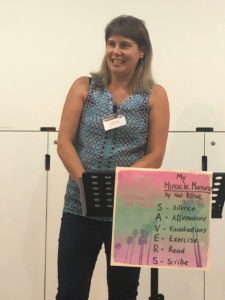 Our 2nd speaker was Kirsten with her speech "My Miracle Morning". Kirsten has shared with us her special morning routine and how it helps her to overcome life's challenges and stay calm and energised during her day.  This was Kirsten's 2nd speech from the new Pathways program and we look forward to hearing more thought-provoking speeches from Kirsten.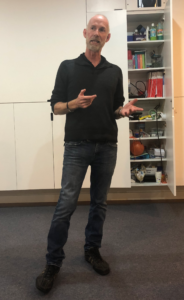 Our 3rd speaker was Nick, who is only one speech away from completing his Competent Communicator manual and receiving his award. Today he has tried persuading us to play the game called"Bridge" and even suggested a club that we could join to learn how to play it. It certainly sounded like a very interesting game to play.
Carl, Jane, and Sanna were the evaluators for that evening, Binaya was our timer. Kahu was responsible for Table Topics session and asked very thought-provoking questions so that speakers had to reflect on their personality traits and Eva has evaluated each of the Table Topics speakers.
Our President, JP, has finished the evening with his General Evaluation.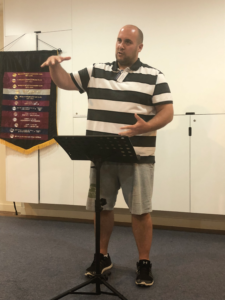 This meeting has concluded the 3rd Quarter of the Toastmaster's year and we look forward the Q4 that will see a number of the members completing their awards for Distinguished Club Program and the Election of the Club Officers for the next Toastmaster's year.