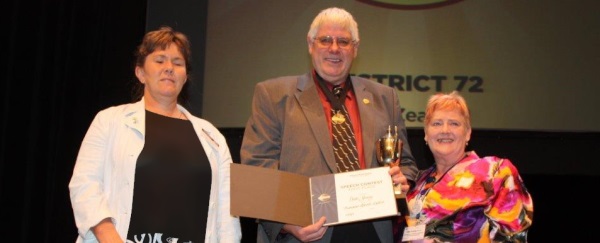 Dave Young of Cathedral City is the Toastmasters New Zealand Humorous Speech contest winner for 2013!  Competing in Palmerston North last weekend, Dave took out the category with his hilarious speech "Follow your dream".  Cathedral City members marked the occasion and celebrated Dave's success tonight with a presentation of a horse-whip (Watch the speech to see why) and certificate, followed by a supper and replay of the winning speech video.


Congratulations Dave from everyone at Cathedral City Toastmasters – we are so incredibly proud of you and this achievement!
You can still catch Dave's winning speech through the magic of youtube.com – please watch and enjoy.