It was an illuminating evening here at Cathedral City Toastmasters. Ade ran the meeting and bravely spoke on the recent loss of a friend.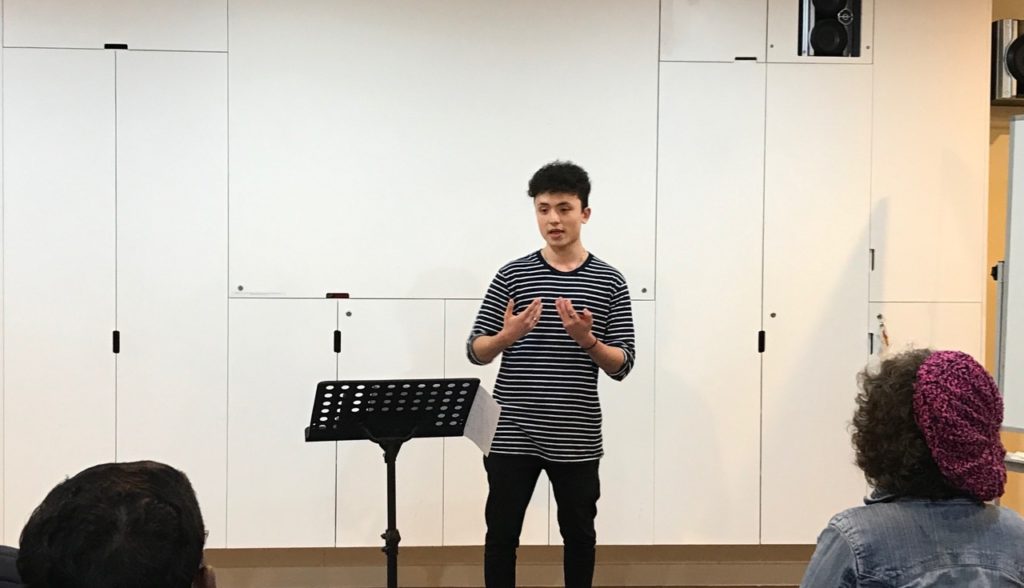 The first speaker was Hossain, who has just started his Toastmasters journey. Hossain was completing his ice-breaker speech, and hit the ground running with a serious speech about imposter syndrome. Hossain delivered an impassioned speech and we're sure there are more hard-hitting topics coming our way soon!
Next up was Dave Batchelor, who was completing a project from an advanced manual. Dave put his engineer's hat on and spoke about different types of lights and what they are good for. He even demonstrated the difference between warm and cool lights, explaining why your work place will have cool lights installed (to keep you awake!).
The final speaker was Kahu, who was completing the final speech in his competent communicator manual. Kahu spoke about mindfulness and how to achieve it by explaining (and demonstrating!) concepts like meditation and yoga. It was a very entertaining and well researched speech, and we can't wait for Kahu to start working on advanced projects!
The table topics were run by JP, who decided to go left-field and had 2 participants on stage at once. Those on stage were asked to have a conversation with each other about a topic JP provided, but to make things interesting JP would random announce "switch!" and the participants would have to re-state what they just said in a new way and/or take the story in a whole new direction. It was fun to watch and everyone learned a lot.
After the supper break we had evaluations from Nick, Gary, Ryan, Binaya and Matt, and David K was the timer.