It's been a very enjoyable meeting at Cathedral City Toastmasters club today,  10th of April 2018.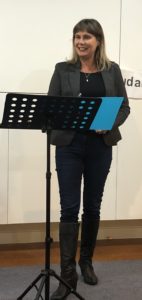 Our Toastmaster was Kirsten. It was her 1st time but she has done an excellent job, well prepared and run.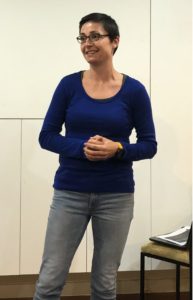 Our 1st speaker was Fiona who encouraged us in her speech to be kinder to ourselves, especially when we make a mistake in our life.
Our 2nd speaker was David who prepared a PowerPoint Presentation about Internal Lighting Design. We have learnt that LEDs, while reducing the energy consumption int he building, also produce some blue light that negatively impacts our sleep patterns if we are exposed to it prior to going to sleep. We have also learnt that poor lighting causes headaches and depression and should be avoided where possible. Too much lighting causes glare that negatively impacts the human vision. Currently, there're no legal consequences for non-compliance with lighting standards so it's left to the building occupants to complain. Very informative speech.
Amanda was our Grammarian that made sure that we were using English language appropriately and introduced the new word "Laudable" that was used during the meeting. "Laudable" means deserving praise and commendation.
Our evaluators were JP and Matt, Jane was our table topics master and prepared very thoughtful topics for the club members to ponder on. Kahu has delivered very thorough feedback to each speaker. One of our newer members Richard has kept us all on time and presented his timing report at the end of the meeting.