It was another great night at Cathedral City Toastmasters. Sergie was a first-time Toastmaster and he run the meeting like a pro.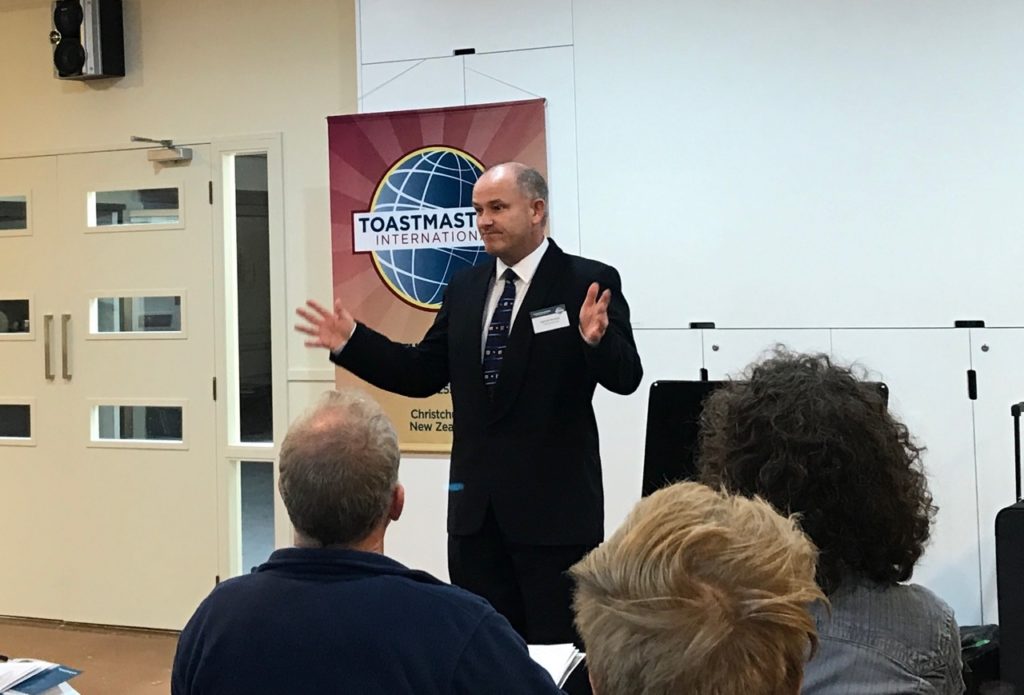 The first speaker was Callum, who is our most recent addition to the club. Callum delivered a ice-breaker speech like we've never seen before. No notes, heaps of body language and emotion, and expert use of props were some of the highlights of his speech. Callum took us on a journey as he started by reading a letter written by his mother just before he joined the army as a young man. He also spoke about the death of his father, and how he is now starting a new adventure out of military life. Well done, Callum!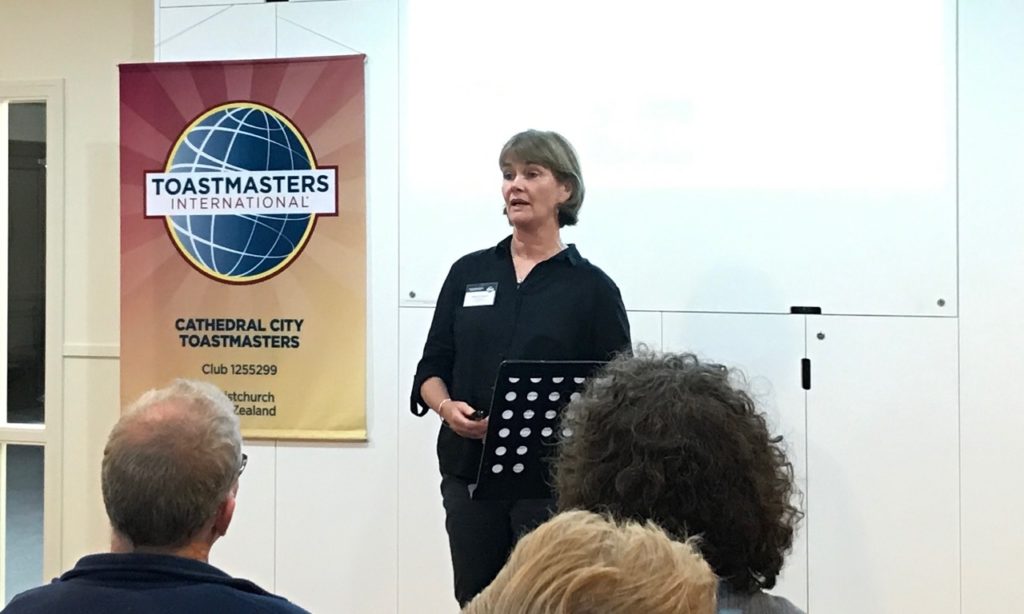 The second speaker was Jane, who delivered an interesting Powerpoint presentation about the health of kids in today's society. Jane gave us a lot to think about, and it was extremely well researched and presented.
The final speaker was Steve, who talked about his crazy cat. Steve demonstrated (using real cat food!) how his cat will refuse to eat his food until you start sprinkling more food into his bowl. He went on to explain the different phases of meows that his cat employs to get what he wants, and Steve even showed a photo proving that his cat knows how to open the bedroom door!
Table topics were handled by Dave Young, who brought back a classic – giving made up definitions to obscure words! One example was the word "billingsgate" (which means coarsely abusive language), but David Knight explained to the audience that it was a highly infectious disease. It was a lot of fun learning some new vocabulary!
After the supper break we had evaluations from Jan, Binaya, Gary, Pooja, and Diane. The timer for the evening was Ellie. See you all next week!