We had a full program and many guests at Cathedral City Toastmasters tonight. Even though he had a cold, Kahu took the reins and he gracefully turned his illness into the theme for the night – the unstoppable power of "manflu". 
First to take the floor was Constance who delivered an amazing ice-breaker speech. Constance spoke about how she transitioned from being a meat-eater to being vegetarian to finally becoming vegan. She likened veganism to being part of a cult, and explained the various stages that she went through to reach this point in her life. It was a great speech and we can't wait to hear more from Constance.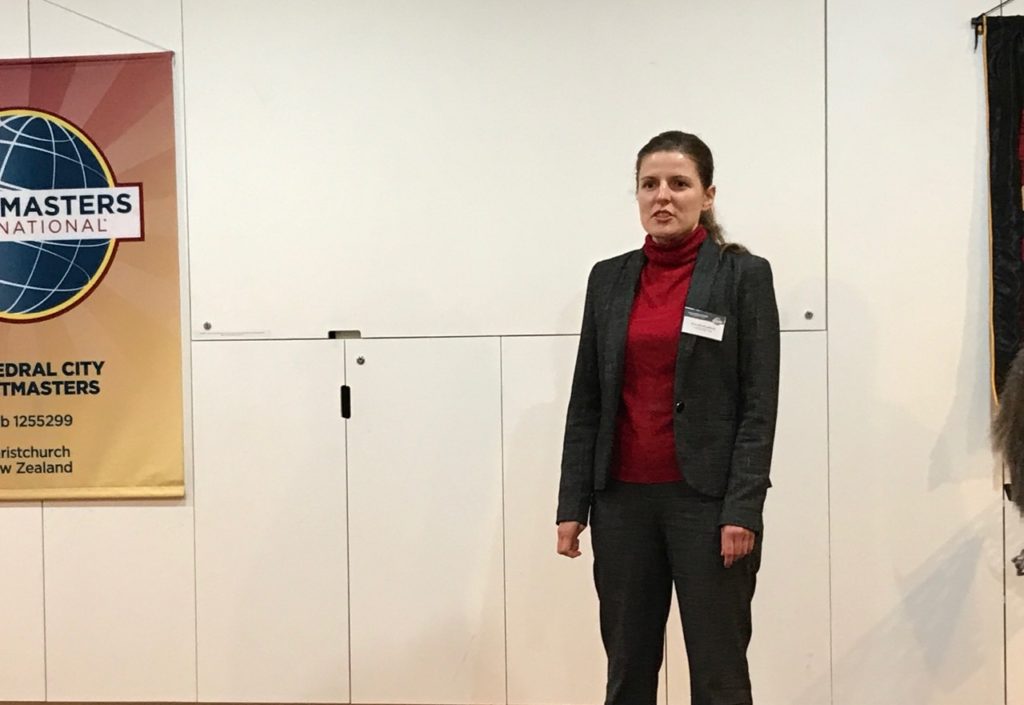 Next up was Eva who spoke about the power of resistance. Eva talked about one of her idols, an elite ultra distance runner who overcame many obstacles in her life to achieve great things. It was a truly inspirational story and Eva did a great job telling it.
The final prepared speech was given by Jane who was completing speech 10 from the Competent Communicator manual. Jane delivered the speech she gave at her son's 21st birthday party, and it was both entertaining and emotional as she recounted some of the naughty situations her son got in to over the years.
Table topics were handled by Callum who used Powerpoint to display a series of hilarious images. Members were asked to speak for 1-2 minutes about "what happened next?". The results were incredibly entertaining, and we ended the session with 4 guests taking the stage to introduce themselves. Well done everyone!
After the supper break we had evaluations from Ade, Jennifer, Ryan, David K, JP, and the timer was Kent.
At the end of the meeting we were delighted to present 2 of our members with achievement awards.
Kahu was presented with his certificate for completing the Competent Communicator manual.
Tim was presented with his certificate for achieving the Advanced Communicator Silver award.