It was a fun night at Cathedral City Toastmasters with Gary taking the reins and running a great meeting.
Kirsten introduced the word-of-the-day, loquacious, which many people managed to work into their speeches.
The first prepared speech was delivered by Tim who was practicing a farewell speech to one of his work colleagues, Pooja, who also happens to be one of our club members. Tim told some lovely stories about Pooja and I bet it will go down well at the farewell party coming up.
Next up was our club President, JP, who has decided to jump on the Pathways train with both feet. Tonight JP was delivering another ice-breaker speech, which was fantastic since many of us never heard his original ice-breaker.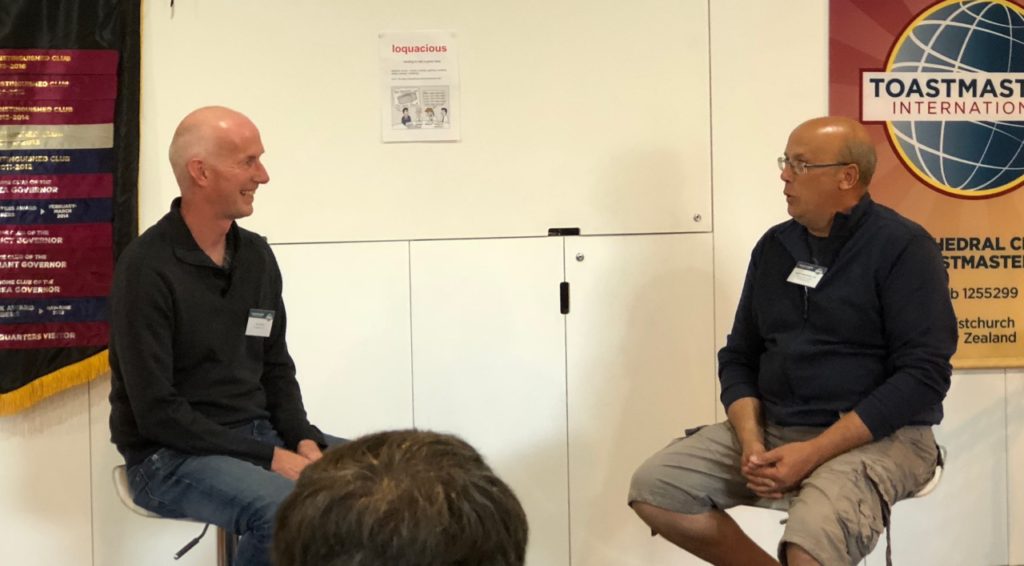 Table topics were also handled by Tim, who brought people up to the stage in pairs. One person was the interviewer and the other the interviewee. Tim provided topics for the pair to talk about, and the results were hilarious.
After the supper break we had evaluations from Binaya, Carl, Hossain, and Matt. The timer for the evening was Philipp.