It was a spooky night at Cathedral City Toastmasters, with Toastmaster Diane instructing members to wear a funny hat for the evening.
Our club Treasurer, Hannah, was the Grammarian for the night, and she followed the Halloween theme by introducing the word "gruesome" for members to work into their speeches.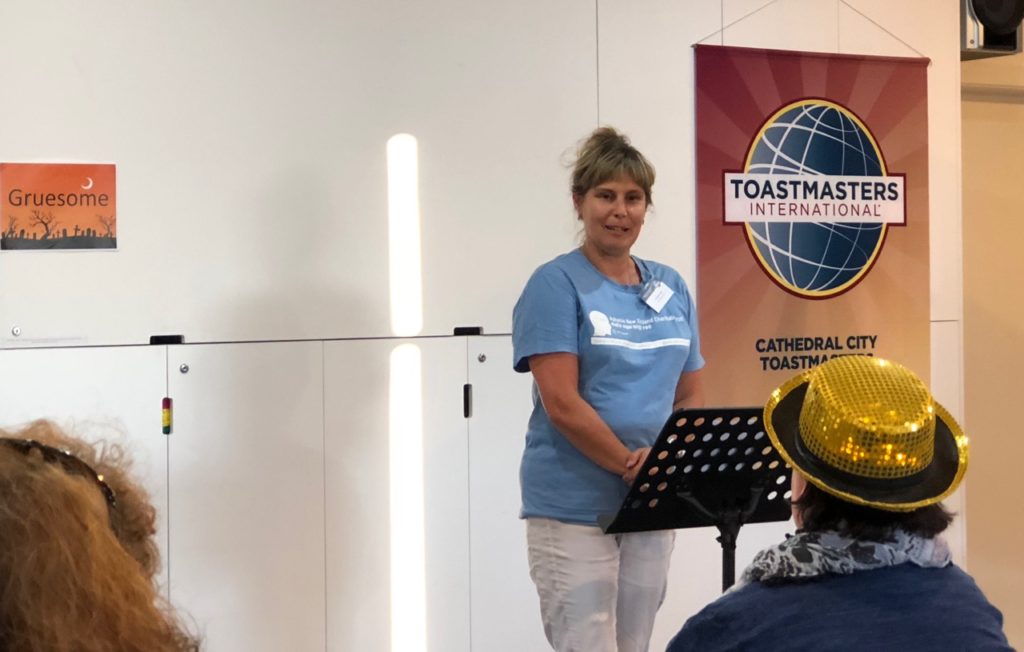 The first prepared speaker was Kirsten, who was doing her ice-breaker speech! Kirsten spoke about her parents and how they were diagnosed with dysphasia after suffering medical problems. It was a truly inspiring speech, with Kirsten explaining how the tragic circumstances led her to become a speech language therapist. Well done Kirsten!
Next up was Rohit, who spoke about a recent trip overseas. Rohit described a fun trip to a restaurant where the guests eat in complete darkness! He encouraged everyone to try this type of dining at least once because it was a truly eye-opening experience.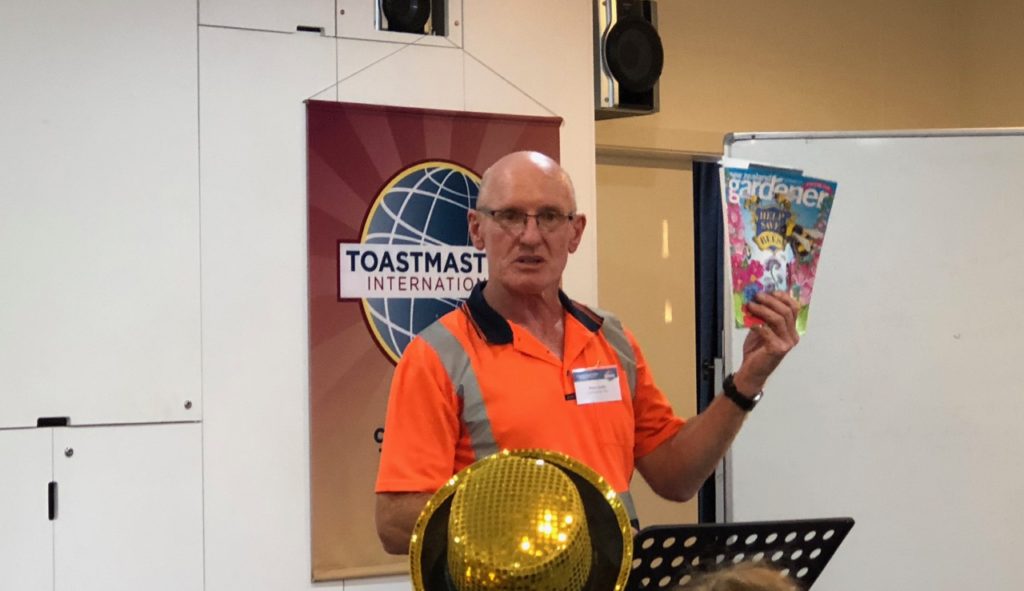 We had a bard reading from Mike, who read an interesting article about bumble bees from the New Zealand Gardener magazine.
Table topics were handled by Sanna, who asked members to come to the floor and explain why they chose a specific career. Some of the hilarious career options were: professional hugger, funeral crier, and professional best friend!
After the supper break we had evaluations from Eva, Ade, Kahu, Nick, and Jennifer. The timer was Ahmed. See you all next week!