Tonight saw Cathedral City Toastmasters hold the first International Speech contest for the year, and boy was it a doozy.
The evening began with the Evaluation contest, chaired by Ellie Young, and we were privileged to have experienced speaker Rob Woolley present a thought provoking speech about the importance of struggling in life. In all, eight club members stepped outside of their comfort zone and evaluated Rob's speech – Sam Bain, Dave Batchelor, Dave Knight, Sergie, Binaya, Kathy, JP and Gary.
The winners were:
1st place – Gary Judd
2nd place – Jonathan Pedersen
3rd place – Sam Bain
After a quick supper, we were back into it with the International Speech contest, chaired by David Knight. This turned into a clash of the titans, with experienced speakers JP and Gary going head-to-head! Gary spoke about the importance of Toastmasters contests, and JP told us a touching story from his past.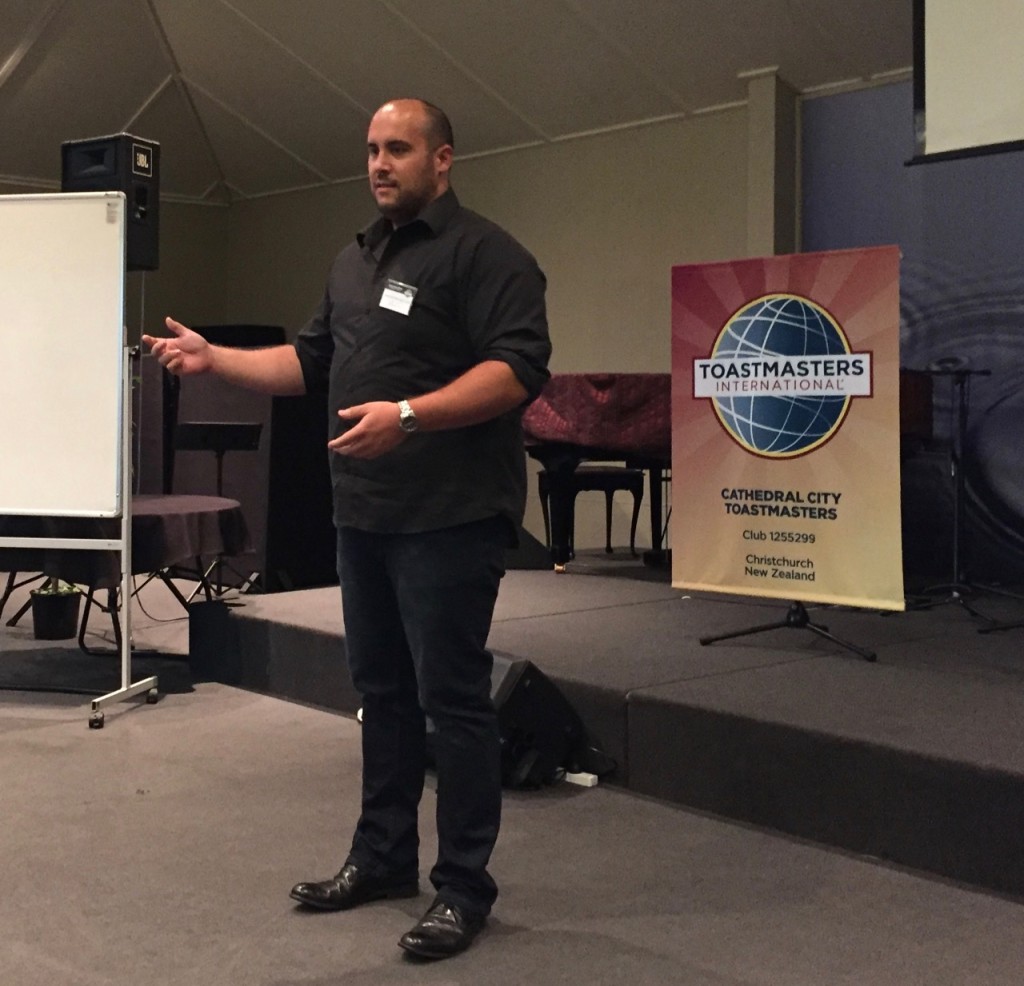 The winner was: Gary Judd
Well done to all contestants, especially Gary who made a clean sweep! Thanks to our contest chairs, our Sergeant at Arms, our timers, the judges, and to everyone else who came and supported our club.