Tonight we had our co-VP Membership, Eva, take the stage and run a great meeting.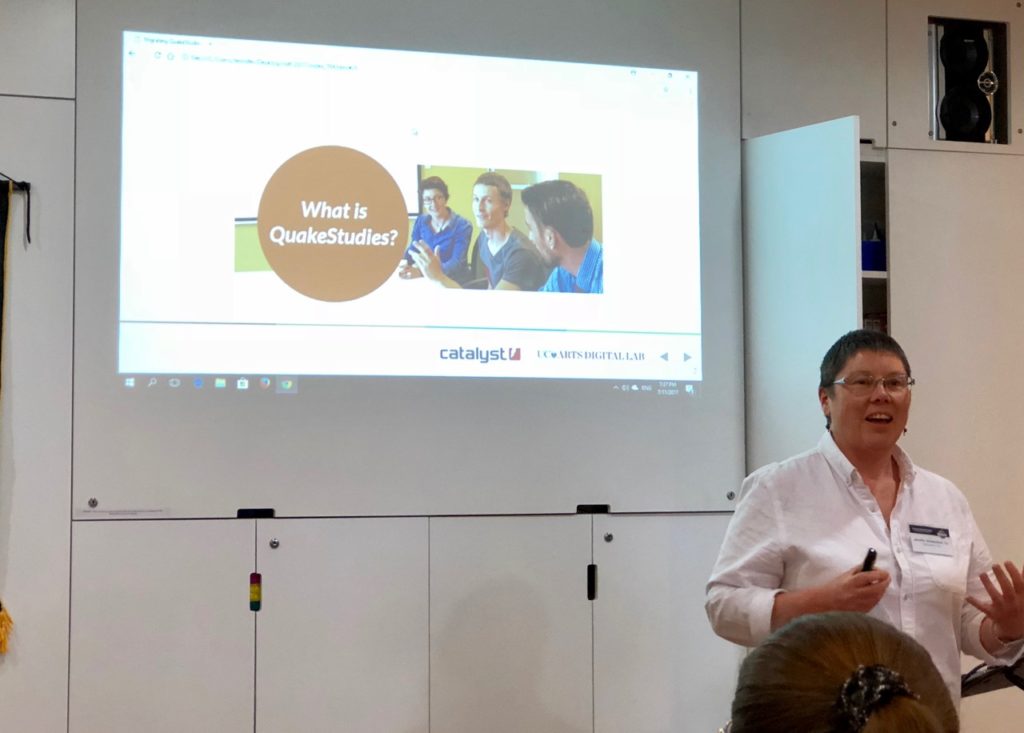 First up was Jennifer who presented the first half of a two part presentation about the Christchurch earthquake digital archive that is being made available online to the public. Jennifer did a great job explaining the technical side of the archive without using big technical language that would confuse people. The digital archive is a fantastic resource. Check it out here: QuakeStudies
Next was Binaya who talked passionately about safety and crash statistics on New Zealand roads. Binaya showed some sobering slides that highlighted how deaths and injuries on our roads are actually increasing, not decreasing. He ended with a call to action – take care out there on our roads.
Table topics were run by Gary who brought along a selection of books from his personal library. Each participant had to come to the stage, choose a book and find the bookmark inside. On the bookmark was the topic that they were to speak about for 1 to 2 minutes. Topics included: what was the best book you've ever read, and explain why we should read for pleasure.
After the supper break we had Mike read the Toastmasters Promise – well done! We also had evaluations from Callum, Kent, Sanna and JP. Fiona was our excellent timer. See you all next week!