Dave Batchelor kicked us off for the evening, marking his first round at Toastmaster running an evening.  He was funny, kept things running smoothly and to time! What a superb job he did too.  Well done!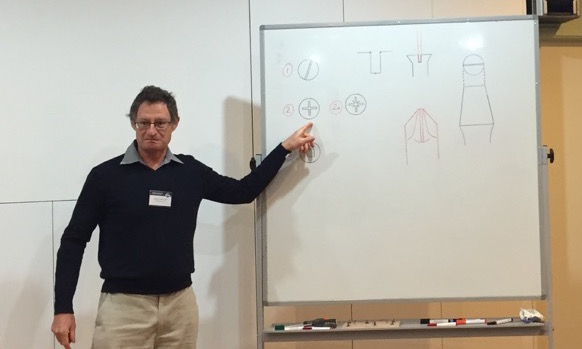 Our first speaker up was Gary. He schooled us on the finer points of DIY, specifically the screw driver. We learned about the Philips, Flat and Square head screw drivers.  Plus, he gave us a detailed break-down on how to use them. The whole audience had their DIY knowledge boosted as a result, and will never look at DIY the same again.
Next up was Sergie who shared with us some of his valuable life experience. He obtained much of this deeper knowledge about his own life through a book he read. 'Why do good people do bad things – Understanding our darker selves'.  He helped us to understand that some of what we do in life, such as choosing a partner or a car, may in fact not be our own choice at all! We were told the story of how Sergie met the mother of his children and how he chose his first car and drew comparisons to his fathers life. It was super interesting and will keep us all analysing out own choices for weeks.
Bryce took the floor next. Wow… we were blown away by one of our newest speakers. We had a sneak peak into his life and found out he is a singer and song writer.  He shared his love for the outdoors, how he is an adrenaline junky, how he is left-wing on environmental matters, and is a VIP customer with ACC and SportsMed.  In only a few short minutes we got to know someone personally and got a real sense for who Bryce was. Great work Bryce, awesome to have you on board.
Our last speaker for the evening was Ade, who had a tough task of picking from three pieces of paper to decide what she would speak about.
We got a taste of Ade's life from when she was a midwife in Saudi Arabia. It sounded like a tough place to be and not to mention the challenges of a culture, language barrier and being a long way from home. However, Ade seemed to take things in her stride and own it.  It was an inspirational story that all of us feeling like an adventure would be fun about now.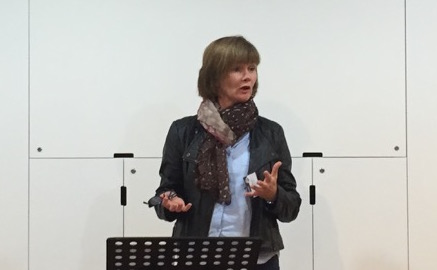 Just before we had a cup of tea and chat, Steve rolled out the impromptu topics and chose some great speakers to give it a go.  Pooja, Jane, Jessica and Nina each had to tell us why there were so good at their Olympic sport, chosen for them by Steve. They were all very funny and as always, very convincing.
What an awesome night, with awesome people. Are you thinking about how afraid you are of public speaking? Come check us out some time! You'll see that all of our members are just like you. It's easy and fun!
See you all next week!