The Toastmaster tonight was Kahu who was performing the role for the very first time! He did a great job, and the meeting went without a hitch.
The meeting was kicked off with a bard reading by Ragu, who retold the story of the tortoise and the hare. It was very interesting to hear a more adult-themed version of this story, well done!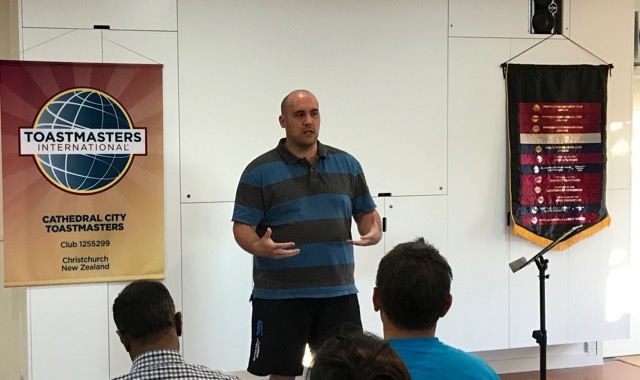 The only prepared speech tonight was delivered JP, who shared with us a truly moving story involving some recent events in his personal life. JP took us on a dramatic journey where he explained how the priorities in his life have changed dramatically. No longer will he put off the important things, because you never know when your time will run out.
The table topics were run by Hannah, who brought members up to the stage to explain various weird and wonderful concepts. Some of them included: explain why you love synchronised swimming; explain the human race to the aliens who just abducted you; explain why you've been avoiding your mother; and explain why you wore your pyjamas to work! Everyone did a fantastic job, well done.
After the supper break, we had evaluations from Sergie, Ade, and Jane. The timer for the evening was Dave Brierley. See you all next week!