Ki ora! Haere mai!  Another great meeting – short and sweet this time with several people away sick.  Sam launched into it in the full swing of Te Reo Maori week.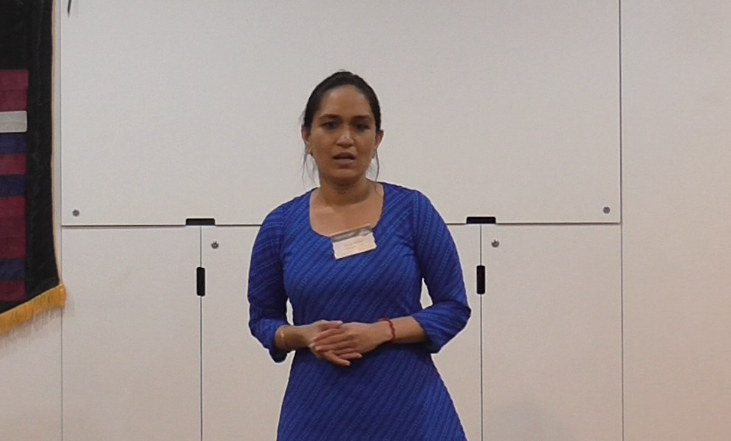 "Curb carbs or not" was Pooja's third speech from the Competent Communicator manual, this time set around the objective to 'get to the point'.  Pooja achieved this well and truely, with her very first words being "Carbs make you fat".  Pooja challenged our perceptions on that statement, building her arguments around the benefits of bananas, white potatoes and corn.  She sealed the deal with a personal story about low carb diets and their detrimental effects.  A great speech – challenging, educational and very clever!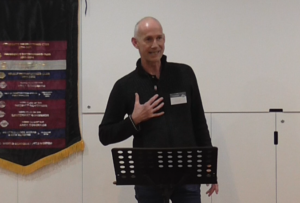 With his first speech project at Cathedral City was Nick with his ice breaker project "Last chance to see".  Beginning with a reading from Douglas Adams' 1990 book 'Last chance to see', Nick went on to explain how the author had quoted his name incorrectly as "Trevor".  Incredible!  This speech was thoroughly engaging as Nick described the thrills, trials and challenges of finding endangered Kakapo on remote Codfish Island, west of Stewart Island.  Congratulations on beginning the Toastmasters programme tonight Nick and especially for this rich introduction.
Tonight's tabletopics challenge was to explain the meaning behind an upcoming software corporate's new company values.  We excelled, exceeded & excited, embracing oranges and stepping up to own the challenge – a good laugh, but with some of the definitions coming in very close to the real life versions.
Thank you everyone – see you next week!