The last day of 2017/2018, we have celebrated today along with Tim's achievements of the new area director for 2018/2019 Toastmasters year as well completion of this Competent Communicator Gold award.

He was also our Toastmaster for the day and have incorporated a real toast into the meeting that everyone has enjoyed.
Tamson, our newest member, has given us her Toastmaster's promise. What an exciting start to the Toastmaster's journey.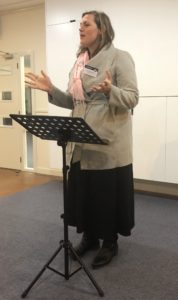 And Mike was our Grammarian with his surprising world Egregious, that means "outstandingly bad" or "shocking" and encouraged us all to use it through the meeting.
Our speakers for today were Kahu, Dave B, Dave Y and JP.
Kahu has shared with us his recent learnings about how to grow a love for learning and self-direction of a child.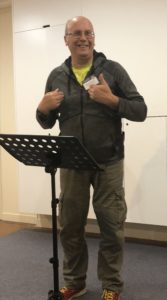 Dave B has shared with us his last words and he's leaving us to take his new job in Syndey. We wish him all the best on his journey and plenty of sun.
Dave Y has presented his 10th(!) Icebreaker today and has completed his 1st project for the New Pathways program.
JP has shared with us the story of his mentor, the valuable lessons involved and the story of his mentor. It was extremely educational and positive speech.
Ellie was our Table Topics Master as has come up with very engaging topics to discuss and Dave K has then done a great job evaluating them. Diane was the General Evaluator for the meeting.
See you all in the Next Toastmaster Year!