It was another fun evening here at Cathedral City Toastmasters, with Pooja taking on the role of Toastmaster for the very first time. She did a fantastic job, and can't wait for her to give it another go next year!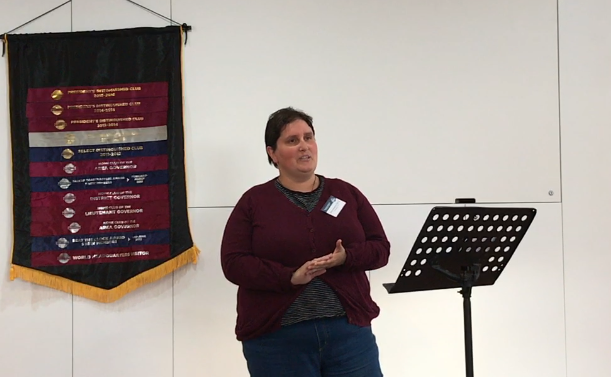 The first speech was delivered by Dianne, who spoke about her struggles with attending a boot camp fitness program back in Wellington. She discussed the ups and downs that she felt, and her desire to find a similar program here in Christchurch. Getting up at 5:30am doesn't sound like much fun to me!
Next up was Dave Batchelor, who talked to us about our perceptions and why we should constantly challenge them. He presented a set of slides and images that helped to demonstrate his points, and it was all very intriguing.
Table topics were handled by Jane, who brought in some cards from a children's game. The idea was to select up to five cards that contained random words, and string them together to form a news story that was then talked about for two minutes. A memorable topic involved nuns who do drugs!
After the supper break we had evaluates from Ellie, Dave Brierley, David Knight and Ade. The timer for the evening was Sanna. See you all next week!