It was a magical evening here at Cathedral City Toastmasters. Matt ran a smooth meeting and we finished in record time!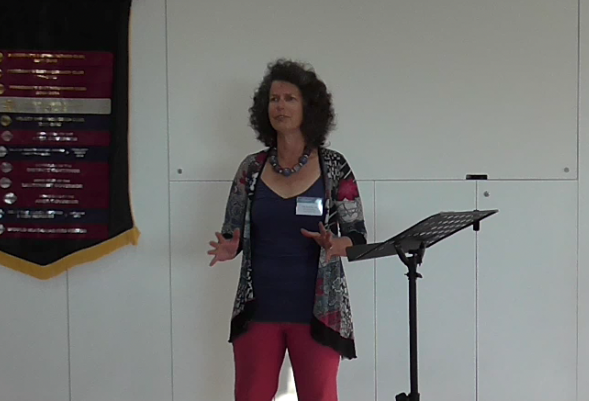 The first speaker was Ade, who delivered a moving tribute to a dear friend of hers named Jan. Ade recounted several warm memories of Jan, and spoke about how much she has touched people's lives. Thanks to the wonders of technology, her speech was recorded and made viewable to other members of the family.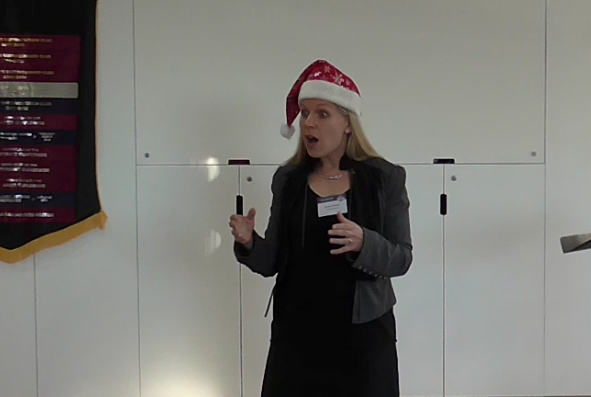 The second speaker was Sanna, who quickly donned a Santa hat and told us all about what happens at Christmas time in Finland. Sanna is a natural story teller, and we were quickly transported into the freezing cold winter wonderland, where a real Santa delivers presents on Christmas Eve! Sanna's explanation about visiting the cemetery and lighting candles was particularly moving.
The table topics were run by Dave Brierley, who decided to treat the session as a speech contest practice run. All participants had to leave the room and were called back in one-by-one to speak about the same topic, which was to give our opinions about internet dating! Most of us came out in favour of the idea, although there were several words of caution and regret thrown about for good measure.
After a lovely supper break, we had evaluations from Dave Batchelor, Binaya, Jan, and Steve. The timer for the evening was Dianne. See you all next week!