This short night out, was full to the brim!  Two great speeches from JP & Tim, some excellent table topics, lots of visitors and Binaya's Competent Communicator award presentation!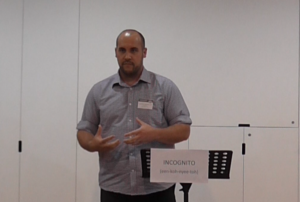 JP had the floor first, with a fascinating speech based on the pitfalls of specialisation.  'Don't be an insect' was captivating, being laced with facts, anecdotes and the manner in which it challenged many of our regular assumptions about generalisation!  Congratulations JP.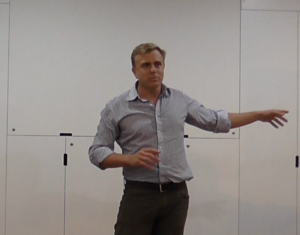 Tim was next with a speech based on an abstract concept from software engineering.  "Immutable" was Tim's 4th speech from the 'Speaking to inform' manual, a look into a new aspect of software engineering which cloud technology has enabled.
Grammarian Sergie's word of the night 'illusive' was incredibly well used, especially by Sam.  Sergie did a great job reporting back on um and ah counts as well as great notable phrases.  Congratulations Steve on putting together a great round of table topics based on significant days.
Before we headed out for coffee and cake, we wrapped up the evening with a well deserved presentation to Binaya, receiving his Competent Communicator award.  We're thrilled with this achievement Binaya – congratulations!

Bonus feature: Watch Tim's speech right here!
See you all next time!