Our People
We make no bones about it – the secret of our success is our members.  Our people are enthusiastic & thoroughly encouraging while individually being set on achieving their Toastmaster projects and awards for the benefit of themselves and the club as a whole.
This unrelenting pursuit of awards and achievements sits right at heart of the Toastmasters programme.  Toastmasters members work to complete books and projects which aggregate to various personal awards for members and the club.  The table below presents our members and their goals as well as their current progress, just so we can encourage one another and celebrate our successes.

Cherry
Cherry is an aspiring lawyer and has joined the club to develop her skills in representing her clients in court. She has already shown great public speaking skills and stage presence.
Member since: March, 2019.

Craig
Craig has joined us recently and taking great strides in gaining confidence in public speaking. He hasn't missed a meeting yet and we can see that his consistency is allowing him to achieve great results!
Member since: September, 2018

Dave Y, DTM, Pathways Guide
One of our most accomplished Toastmasters, Dave is a Distinguished Toastmaster who this year has already completed his Competent Communicator manual for the second time. Now working in both the Speaking to Inform and Interpretive Reading manuals, Dave is well on his way through the communication track again!
Member since:
August, 2004

David K, Sgt at Arms
David has servied on a club commitee as VP Public Relations, VP Education and now he's been elected for a role of Sgt at Arms. He's in charge of club's assets and making sure the vanue is setup and ready to go for all to enjoy the meeting! He has delivered tremendous value to the club over the last 4 years and we are very fortunte to have Dave as a Member and a Club Officer.
Member since:
March, 2014
Diane, President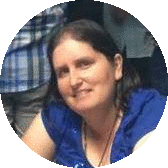 Diane has joined the club in the middle of the 2016 and has quickly joined the leadership team of the club. She has initially taken on the role of the VP Education last and now the President delivering consistent results and club achievement
Member since: 2016
Ellie, DTM, Pathways Guide
One of New Zealand's most distinguished Toastmasters, Ellie is not only a DTM, but the past District Governor for our country. Ellie continues to develop her skills through her contribution to our meetings and the many mentoring roles she is active in.
Member since:
April, 1999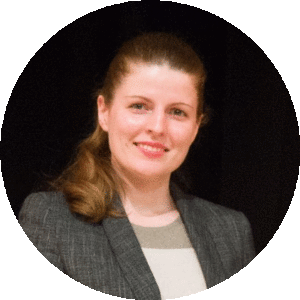 Eva, CC, VP Education
Eva became a Toastmaster to gain skills that will allow her to inspire and encourage people for greater things. She wants not only herself but those around her to improve and achieve. Shortly after joining she was invited to join the club Commitee as VP Membership and now she is responsible for planning the club schedule and Speech contest as VP Education.
Member since:
 November, 2016

Gary, DTM
In 2009 Gary pitched his vision for a new Toastmasters club. That vision was for Cathedral City to be the "jewel in the crown of all the Toastmasters clubs in Christchurch". Today, Cathedral City can be described as a club that truly lives up to its founding vision.
Gary has held every position of leadership in the club and more recently has served further afield as an Area Director and Club Coach. He has capped off his personal communication and leadership achievements in Toastmasters with the ultimate award – the Distinguished Toastmaster.
Now Gary commits his effort into trying to support the club to reach new heights by assisting, mentoring and inspiring his fellow club members in as many ways as he can.
Member since: November, 2002

Hannah, Treasurer

Hannah has taken the plunge after coming along to visit our club. Congratulations on taking this step Hannah, we can't wait to see your skills & abilities grow.
Member since:
May 2016

Jan, Secretary
Jan has just wrapped up her Competent Communicator award, absolutely nailing her final inspirational speech based on the topic of the importance of connecting with young adults.  The advanced manuals now beckon for Jan with plenty more speaking challenges to come.
Member since:
April 2013

Jane, Secretary
Jane joined our club with many natural speaking abilities yet wanting to improve.  She has wasted no time engaging with meeting roles and taking part in table topics.  Jane is well on her way now, already approaching the half-way mark of the CC manual.
Member since:
 May 2015

Jonathan, ACB, Immediate Past President
JP is our club president and champion speaker having represented us on several occasions in regional contests.  JP polished off his ACB award just in time for the club to gain 10/10 DCP points for the 2014 / 2015 year.  JP has his sights set on a new round of speech manuals (ACS) and the Competent Leadership award.
Member since:
May 2012
Kahu, VP Membership
Kahu has kicked off the Toastmasters programme with a bang, nailing his ice breaker speech "What race am I?". Last year Kahu has completed his Competent Communicator Manual and is now on to Innovative Planning Path with new Pathways program.
Member since:
February 2013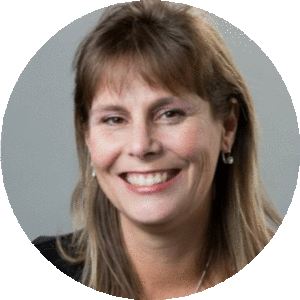 Kirsten
The reason Kirsten has joined the club was to improve her confidence in public speaking in her job as a speech language therapist, and especially to learn new skills to support members of the Christchurch Aphasia Group Gavel Club which she runs.
Member since: August, 2017

Matt, VP Public Relations
Our youngest Toastmaster in the club, Matt has been quick to apply himself in speaking and leadership roles and has almost wrapped up his Competent Communicator manual. Ellie has the not-so-secret goal to help Matt become a DTM before he's 25!
Matt has recently graduated with Degree in Marketing from the University of Canterbury so we now have qualified VP Public Relations 🙂
Member since
August, 2014
Mike, Secretary 
Mike was unhappy with the way he has handled the wedding and funeral speeches and decided to lift his game and joined our club to do better next time.
Member since: September, 2017

Nick
Nick is right into it, with a thoroughly engaging ice breaker speech based around a candid appearance in a Douglas Adams book!  Nick has a short-term goal to brush up on speaking technique before presenting at a large conference later this year.

Member since
 June, 2016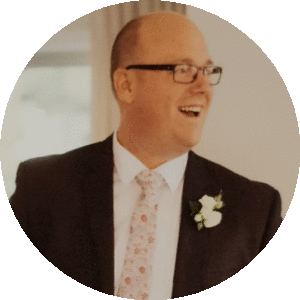 Richard

Richard has joined Toastmasters as he wanted to challenge himself, and felt like he needed to focus on his presenting skills and talking in front of a group. He has done an amazing job with his 1st Project and having a go at various club roles, challenging himself and achieving notable results.
Member since:
April, 2018
Recent speeches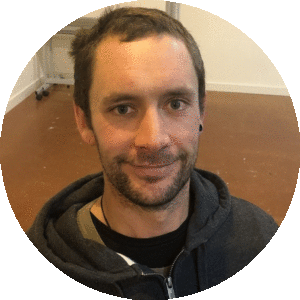 Ryan, Sgt at Arms
Ryan originally joined Cathedral City to work on his public speaking skills for his Wedding day! We know the skills he picks up here will be useful for all of life's great celebrations. He has stayed on since then to enjoy the learning environment and diverse group of people involved in the club.
Member since: July 2016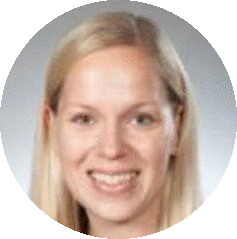 Sanna
Sanna joined Cathedral City with plenty of natural speaking talent but wanting to improve and gain more confidence in ad loc speaking. She finds our meetings a lot of fun and enjoys the positive and encouraging environment that always provides funny moments.
Member since:
 February, 2016

Soon

Soon has joined us recently and has just presented an amazing Icebreaker speech. Confident manner and well-developed speech have certainly impressed everyone. We look forward to more speeches from Soon.
Member since: June, 2019

Tim, ACB, CL, Area Director

Tim has just received his Advanced Communicator Silver and is now working towards his Advanced Communicator Gold and Advanced Leadership Silver awards and will be the Area Director in 2018/2019 year. He's also embarking on the journey to complete his high-performance leadership project and hoping to have his DTM July 2019.
Member since:
June, 2012